Aircraft Viewing Park
Enjoy an afternoon watching planes overhead at our Viewing Park.
Aircraft Viewing Park
Throughout any given day, as many as 300 aircraft take off or land at GFIA. From the locations below, "bird watchers" have an excellent view of aircraft activity.
Viewing Park
The viewing park, situated on Kraft Avenue north of 52nd Street, is the ideal place to watch aircraft take off and land at Gerald R. Ford International Airport. It is especially popular during the summer months when dozens of "bird-watchers" flock there daily to watch the planes come and go. The airport viewing park provides unmatched entertainment for aviation buffs and families.
This newly renovated space provides a pavilion with permanent restroom facilities and filtered drinking fountains, an abundance of picnic tables and seating availability, and more than 100 parking spaces that face the airfield for a prime viewing experience. There are also four bus parking spaces for larger groups to come and enjoy the space. Please Note: This is a public park that is available for all to enjoy on a first-come, first-served basis and the space, pavilion, and tables cannot be reserved. Please be mindful of the rules (posted as you enter the park) that include no alcohol, no grills, and no open fires.
While at the viewing park, tune your radio to 1650 AM to listen to air traffic controllers, pilots, and GFIA airfield operations staff, as they coordinate the safe passage of aircraft into and out of GFIA. The airport viewing park is open daily from 7:30am-8:00pm. While the viewing park is patrolled by Airport Police, patrons are encouraged to report any suspicious activity to the Airport Communications Center at 616-233-6055.
View a map showing how to get to the viewing park. GPS users can enter the address "4820 Kraft Ave. SE, Grand Rapids, MI" into your program for turn-by-turn directions.
Be sure to click here and like the Viewing Park Facebook page.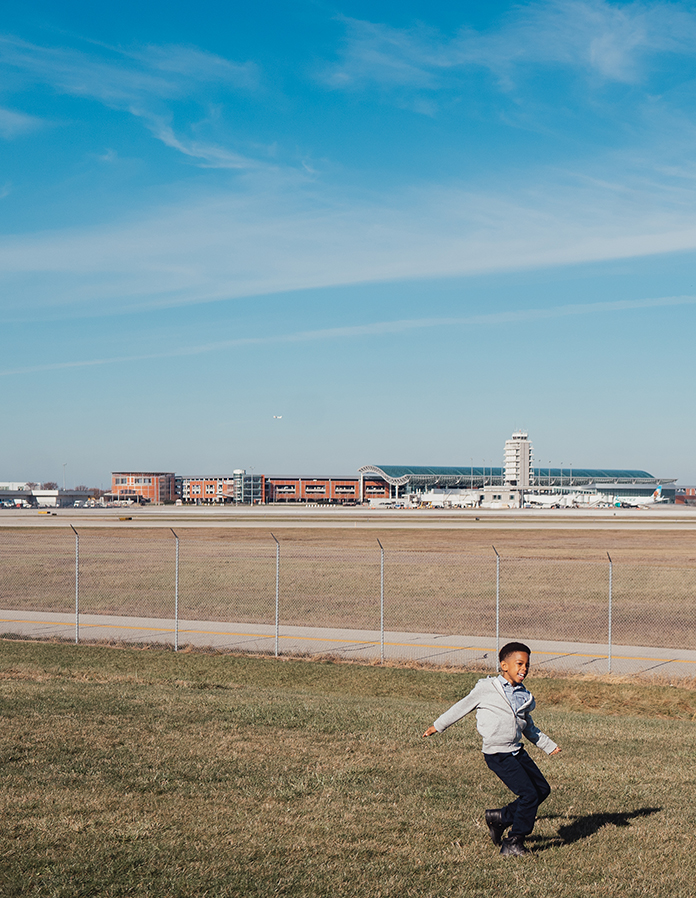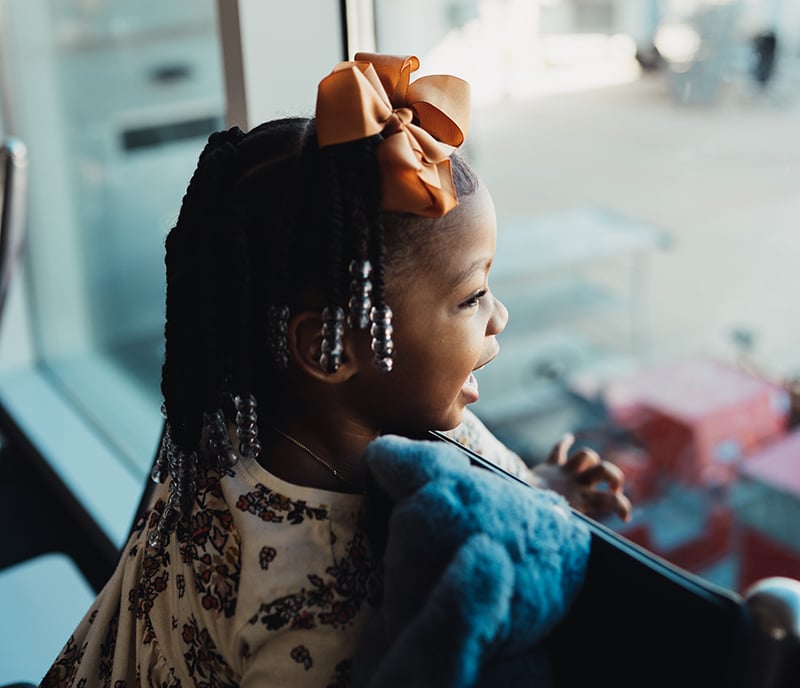 Observation Deck
Located on the mezzanine level of the passenger terminal building, the airport observation deck overlooks GFIA's 10,000-ft main East/West runway and 8,501-ft North/South runway. The observation deck is a great spot to watch planes being refueled, luggage being loaded, passengers boarding, and aircraft taxiing to and from their gates. You can also look down into the Marketplace and wave one final farewell to your loved ones after they go through passenger screening and before they head to their gate for boarding.