The day of departure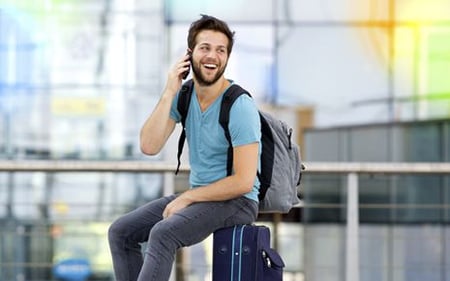 Wear sensible, comfortable clothing.
Call your airline's toll-free number or visit www.flyford.org before leaving your home or office to find out if your flight is scheduled to depart on time.
Plan to arrive at the ticket counter no less than two hours prior to your scheduled departure. Airlines recommend being at the gate at least 45 minutes prior to departure. Additional time for parking and security should be considered as well.
At the airport
Make a note on your parking stub as to where you parked your vehicle and take the stub with you. Upon your return, this reminder will help you in locating your vehicle.
Passengers 18 years of age or older should be prepared to present a photo ID at the ticket counter. If you do not have a photo ID, two other forms of ID will suffice, one of which must be government issued (e.g. social security card or voter registration). Do not leave luggage unattended at any time.
Take security seriously. Be prepared to place all items such as carry-on luggage, handbags, coats (including suit jackets and blazers), and shoes on the conveyor belt of the X-ray machine. Place miscellaneous pocket items in the separate basket provided. Also, be prepared to assist small children through the security checkpoint.
Be familiar with and abide by the TSA's 3-1-1 guidelines for all liquids and gels that you will take through security in your carry-on bags. Complete details are available at the TSA website.
Travelers with items such as cameras and film, computers, cell phones, and other electronic equipment may usually pass through the security screening equipment without harm to their belongings, but it's wise to inquire with the screening personnel if you have a concern.
Travelers with medical conditions, assistive devices, assistance animals, or other concerns should inquire with the screening personnel about alternative screening procedures that may be more appropriate. For more information visit the TSA website.
Remember that all carry-on luggage is subject to inspection at the security checkpoint. It could be required that items be opened or that packages be unwrapped for inspection. The TSA recommends leaving all gifts unwrapped until you reach your destination.
When on board the aircraft, use overhead bins wisely (heavier items should be placed on the floor beneath the seat in front of you), listen to the safety briefing, review the safety card, become familiar with all exits, and keep your seat belt fastened whenever you are in your seat.