Amenities
Where to shop, eat, work, play and meet your loved ones at GFIA.
Services for People with Disabilities
Military Welcome Center
The Military Welcome Center is open to military members, veterans, and their families 24 hours a day. The center offers charging stations, an airport arrival/departure monitor, and lounging space, as well as veteran profiles and programming offered by WGVU and PBS. There are also interactive maps and murals where military personnel and veterans can pinpoint where they have been stationed or deployed.
The Military Welcome Center is provided through a partnership with SpartanNash and GFIA. SpartanNash is the leading distributor of grocery products to U.S. military commissaries and a grocery retailer and food distributor headquartered in West Michigan for more than 100 years.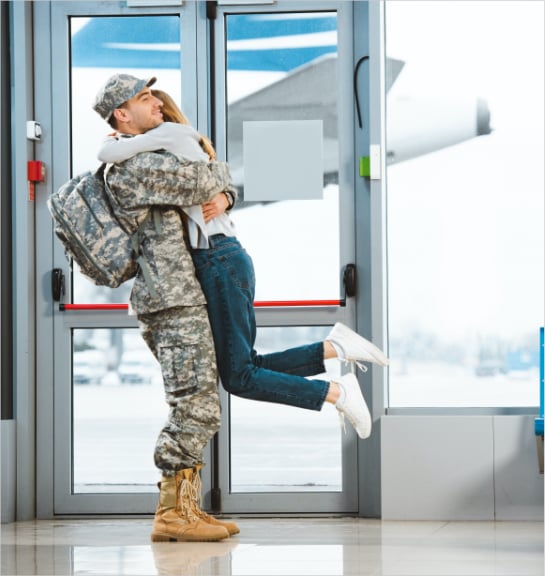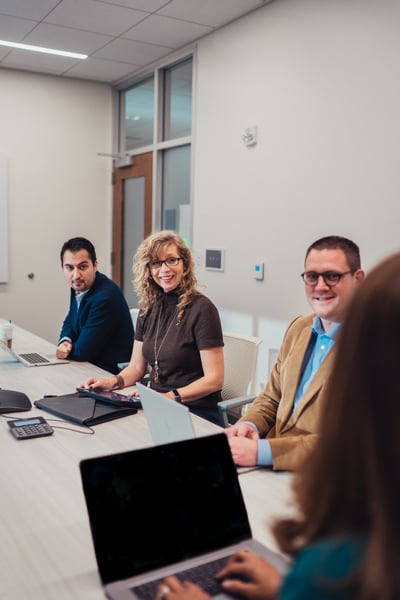 Business Centers
Complimentary business centers are located in the Grand Hall, in the Marketplace post-security, on Concourse A across from Gate A1 and on Concourse B across from Gate B1. Additional areas equipped with seating, work surfaces, and electrical outlets are located on Concourse A between gates A4 & A6, and on Concourse B in front of the MI Tap Room.
The airport's WiFi service is available throughout the airport. Set your SSID to FlyFord to access the WiFi.
Conference Rooms
The airport offers available conference rooms for rent to the public. To reserve a conference room, call (616) 233-6000.
Room rental fees may be paid by cash, check, or credit card at the Airport Authority Administrative office. All fees must be paid in advance of the reserved date and time.
Please note: We recommend making reservations 48 hours in advance; and the reservation is not guaranteed until you receive confirmation from an authorized Airport Authority representative.
Visitor Information
Experience all Grand Rapids has to offer. At GFIA, there are two convenient ways to get the information, directions, and assistance you need when arriving at the airport. The airport's Visitor Information Desk is located across from baggage claim in the front lobby. Here you will find maps, brochures, event information, and other helpful resources that are available 24/7; and the Visitor Information Desk is staffed from 9:00AM to midnight, seven days a week. Staff at the desk can assist you with needs both at the airport and in the community. You can also go to the desk if you need to page a passenger or visitor at the airport.
You may also spot an Airport Ambassador in a light blue coat walking around the airport to answer any questions you may have. Equipped with a tablet computer and a smile, these individuals are visible throughout the passenger terminal building, ready to provide assistance on the spot. From a hotel recommendation to how to get there and what there is to eat and do in between, these Ambassadors will have it all available at their fingertips.
Visitor Information services are provided in partnership with Experience Grand Rapids, the local convention and visitors bureau.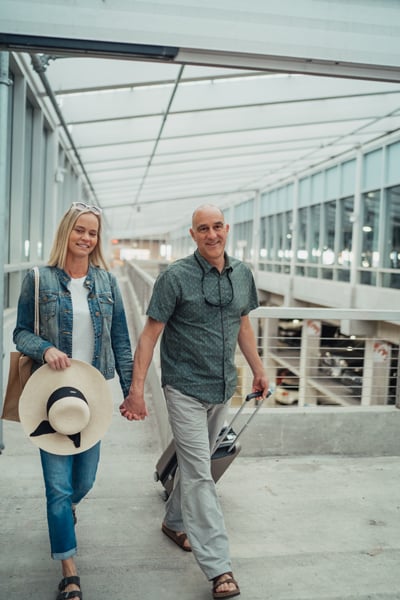 Expert Travel Tips from GFIA
Need some help packing, or not sure about flying alone? Check out our helpful guide for all types of travelers.