History & Statistics
Learn more about aviation in West Michigan and the history of GFIA.
History
Aviation first came to Kent County more than 90 years ago when a Wright biplane rolled across the grass at the West Michigan State Fairground at Comstock Park.
These beginnings laid an aviation foundation that currently contributes over $3 billion annually in economic activity in the West Michigan region and connects more than three million passengers a year to destinations worldwide.
GFIA Statistics
The Gerald R. Ford International Airport Authority maintains operational statistics on aviation activity at GFIA. Recent Aviation Activity Reports are available below. Please note that Activity Reports are not available until the 20th of the month (or the first business day after the 20th of the month) following the reporting period.
Please click HERE to view the 2023 GFIAA Operating Budget.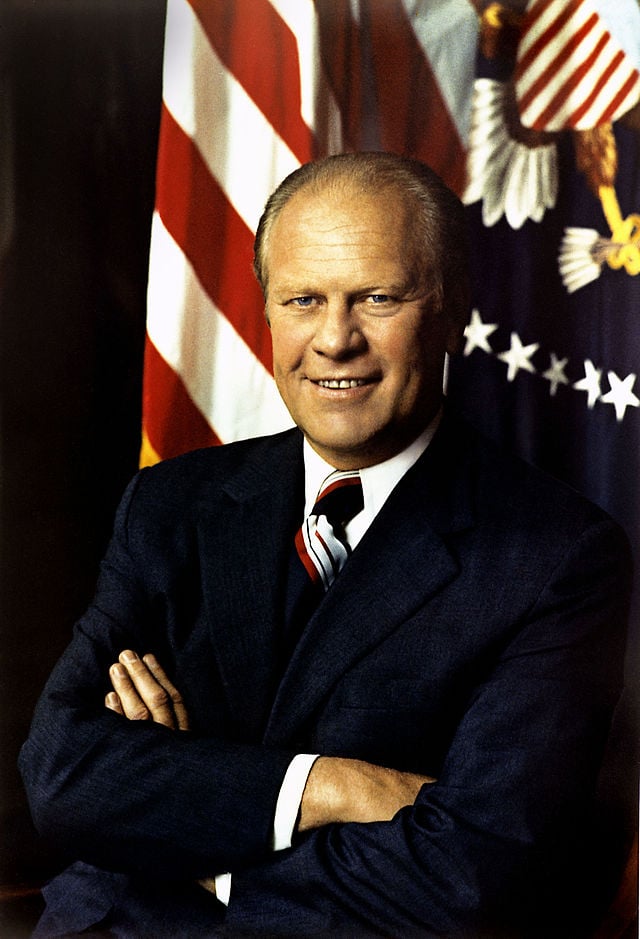 About Gerald R. Ford
July 14, 1913 – December 26, 2006
In December of 1999, Kent County International Airport became Gerald R. Ford International Airport in honor of Gerald R. Ford, the 38th President of the United States. President Ford served West Michigan as a U.S. Congressman from 1949-1973 and was a long-time supporter of the airport.
Arguably the most famous and influential person to hail from Grand Rapids, President Ford maintained strong ties with the community, lending his name to the Gerald R. Ford Council of the Boy Scouts of America, the portion of Interstate 196 that passes through Grand Rapids, the Gerald R. Ford Federal Building, the Ford Fieldhouse at Grand Rapids Community College, the Gerald R. Ford Job Corps Center, and the Gerald R. Ford International Airport.
The Gerald R. Ford Library and Museum website offers an extensive archive of information and photographs of President Ford and the Ford family, a video biography, a timeline of his life and career, a list of books written about him, digitized documents from the Library's holdings and much more.
Previous Year Summaries
If you would like to request statistics other than what you see here, contact Shelly Davis via email.
For other current airport documents, visit our Airport Publications page.