GFIA Art Program
By creating an ambience in the airport that reflects the cultural and artistic diversity of West Michigan and the world at large, our program aims to educate, inspire, and entertain all airport guests.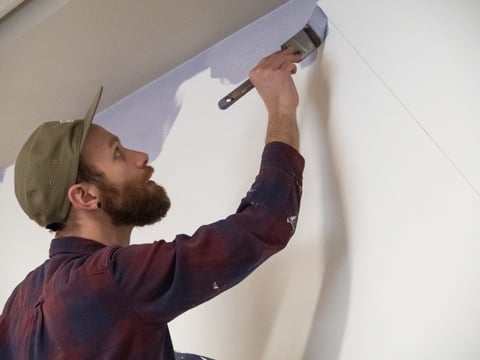 Our program is designed to feature both permanent and rotating exhibitions that refine the airport environment, while supporting local artists, art program students, and institutions in the community.
The program is a partnership between the Gerald R. Ford International Airport Authority and the Frey Foundation, with oversight provided by a committee comprising four representatives appointed by the Airport President & Chief Executive Officer, and two appointed by the Frey Foundation.
If you have a piece of work you would like considered, please contact us.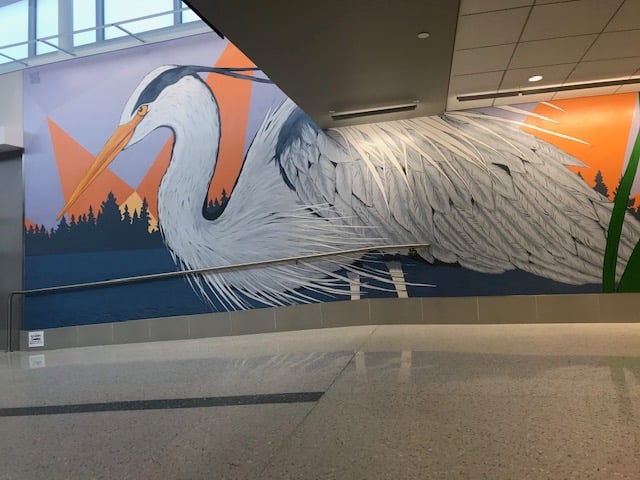 The Great Blue by Nick Nortier
Nick Nortier, Grand Rapids native, is one of two live muralists displaying his talents at GFIA. Nortier's painting, The Great Blue, features a blue heron on a Michigan waterway with a stunning purple and orange sunset in the background. Nortier says he believes the blue heron is one of the most beautiful creatures in Michigan.
"I am excited to have this opportunity to leave my mark at the Gerald R. Ford International Airport, and I look forward to being a part of the inaugural team of artists for this new program," said Nortier. The finished masterpiece graces the walls leading from the Marketplace to Concourse B. Travelers departing from either concourse can see portions of it from the Marketplace, and all may view it before heading to their gate.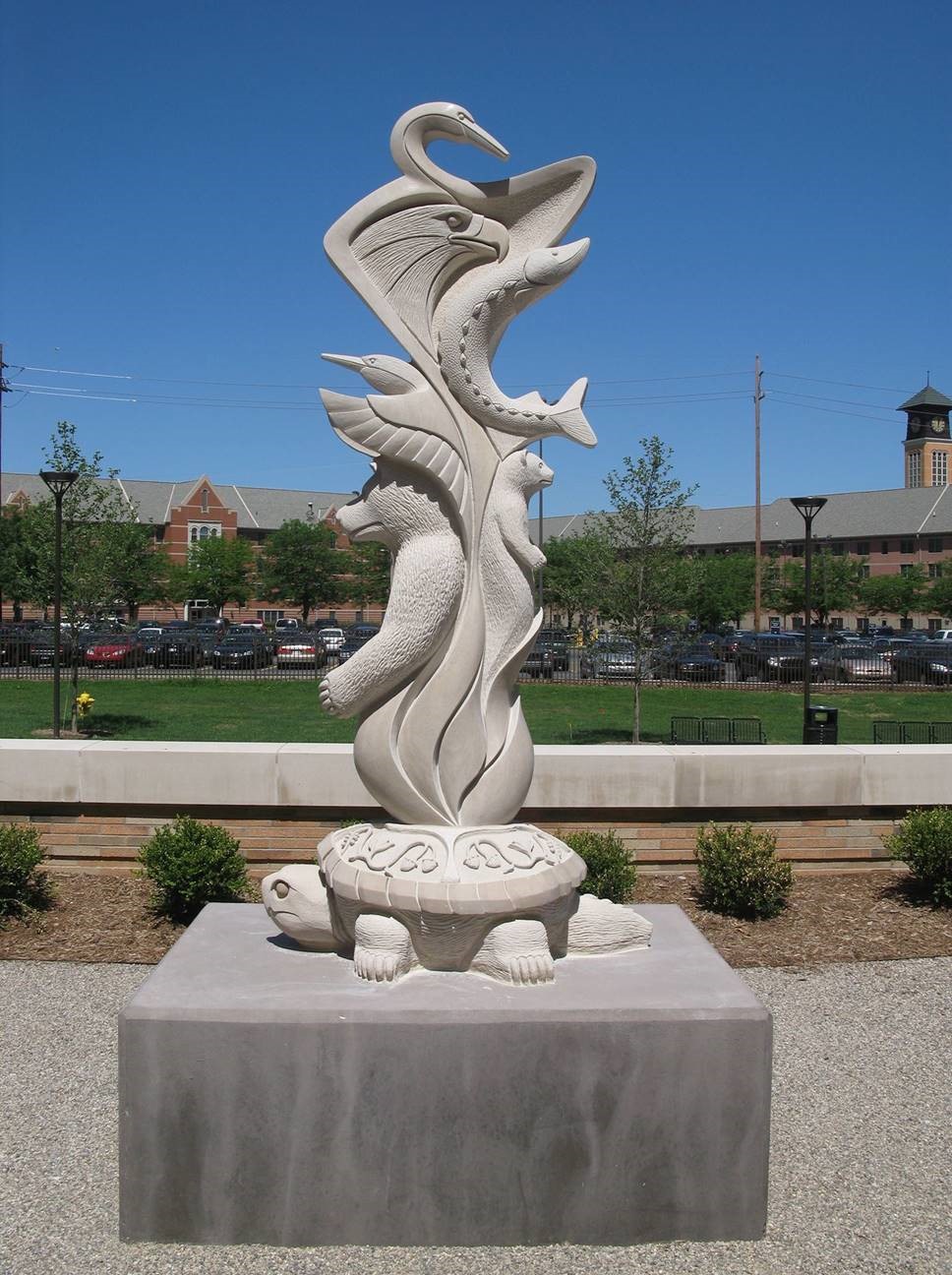 We have many other art projects that will be coming online in the future - everything from murals to sculptures to suspended art and more - both inside and outside the passenger terminal facility.
Jason Quigno will be creating a sculpture for the airport. See some of Quingo's previous work in the photos to the left.
The President Ford Mural created by local artist Paul Collins will be reinstalled in a new location along the far east wall of the newly remodeled front ticketing area.
Our model of the Alexander Calder sculpture, La Grande Vitesse, will be reinstalled in the front ticketing area.
The Calder Plane will be on display along the west end of the ticketing area.
Now Boarding: GFIA Stories, News, & Updates
Check out more stories from the airport and our community.