Taking West Michigan to new heights involves many hands at work, including 34 local contractors. The Gerald R. Ford International Airport prides itself on its collaborative nature and deep-rooted connection with the community. We've interviewed several of these local businesses to hear their fun facts, statistics, and favorite parts of working at the Airport. A special thanks to the Bouma Corporation.
The capital expansion program, Elevate, includes an expanded concourse, a new control tower, more parking, enhanced rental car capabilities and improved baggage inspection technology. To learn more about our partners and the economic impact, visit https://flyford.org/elevate/community/.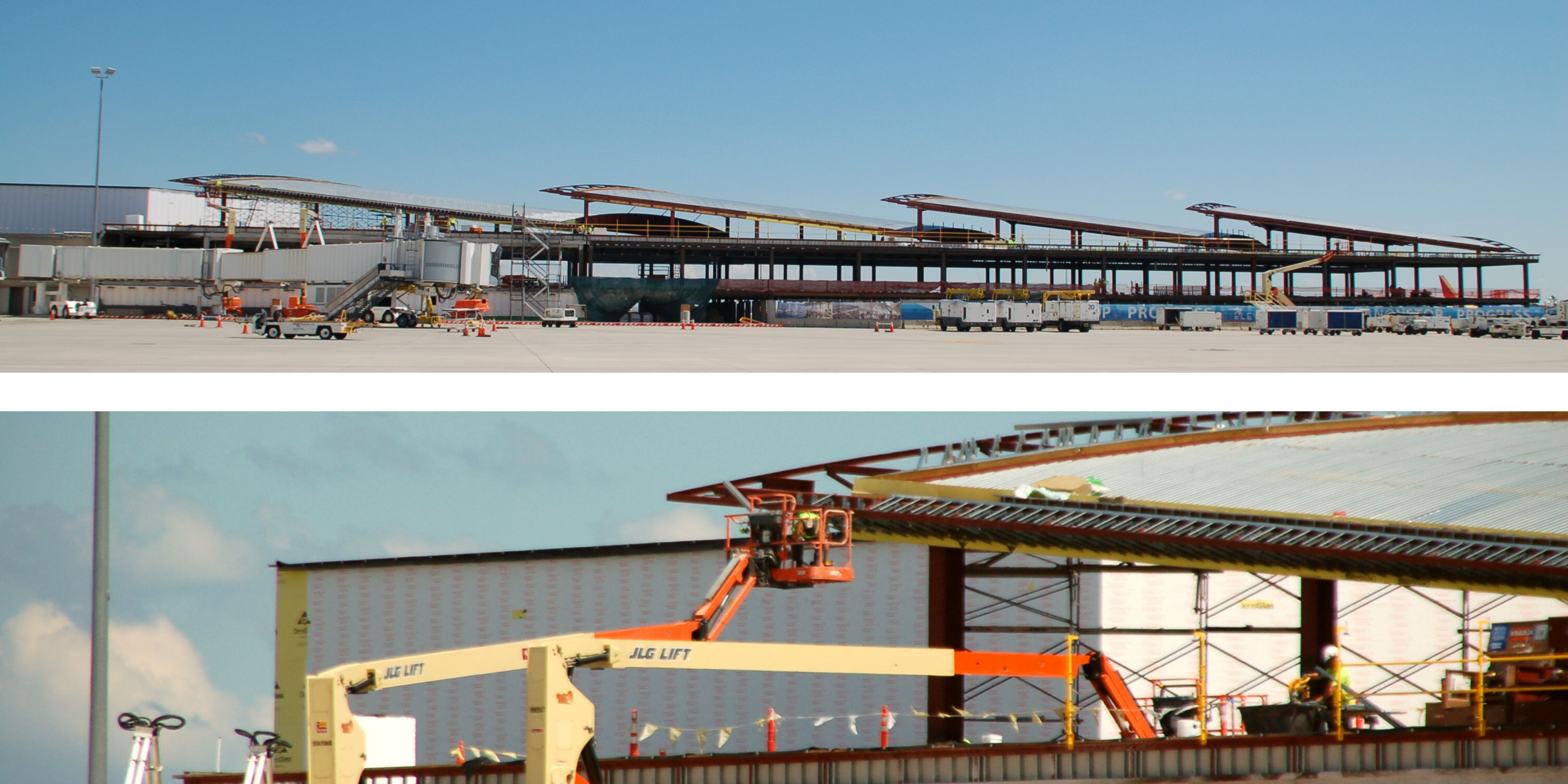 Q&A WITH THE BOUMA CORPORATION
Please share with us a little bit about you and your company:
We are a specialized interior subcontractor that was started by John Bouma in 1950.
How many people work at your company?
220 employees.
Where is your company headquartered?
Grand Rapids, Michigan with an office in Traverse City as well.
How is your company supporting the Concourse A expansion project?
We were chosen to perform the exterior framing, sheathing and weather barriers. We were also contracted for the fireproofing and interior finishes.
What is one thing you want people to know about this newly expanded concourse once it opens to the public?
We want them to know, to look up, and marvel at the barreled ceilings that will be throughout the concourse.