Taking West Michigan to new heights involves many hands at work, including 34 local contractors. The Gerald R. Ford International Airport prides itself on its collaborative nature and deep-rooted connection with the community. We've interviewed several of these local businesses to hear their fun facts, statistics, and favorite parts of working at the Airport. A special thanks to Jelsema Concrete Construction.
The capital expansion program, Elevate, includes an expanded concourse, a new control tower, more parking, enhanced rental car capabilities and improved baggage inspection technology. To learn more about our partners and the economic impact, visit https://flyford.org/elevate/community/.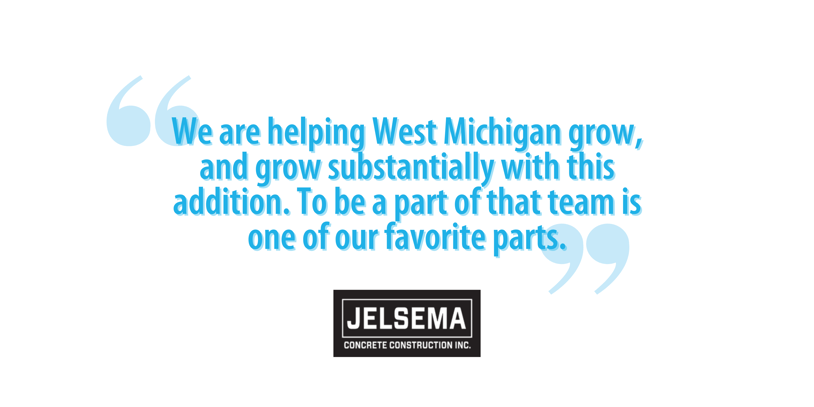 Q&A WITH JELSEMA CONCRETE CONSTRUCTION INC.
Please share with us a little bit about you and your company:
We are a small second generation, family-owned company here in West Michigan that prides ourself on quality work completed within the project's schedule.
Where is your company headquartered?
About one mile from the airport in Kentwood, Michigan.
How is your company supporting the Concourse A expansion project?
We are furnishing and installing all the concrete foundations, floors, and paving for the project. Over 6,000 cubic yards.
What's your favorite part of working on a project at the Airport?
We are helping West Michigan grow and grow substantially with this addition. To be a part of that team is one of our favorite parts.