Taking West Michigan to new heights involves many hands at work, including 34 local contractors. The Gerald R. Ford International Airport prides itself on its collaborative nature and deep-rooted connection with the community. We've interviewed several of these local businesses to hear their fun facts, statistics, and favorite parts of working at the Airport. A special thanks to Dobie Construction.
The capital expansion program, Elevate, includes an expanded concourse, a new control tower, more parking, enhanced rental car capabilities and improved baggage inspection technology. To learn more about our partners and the economic impact, visit https://flyford.org/elevate/community/.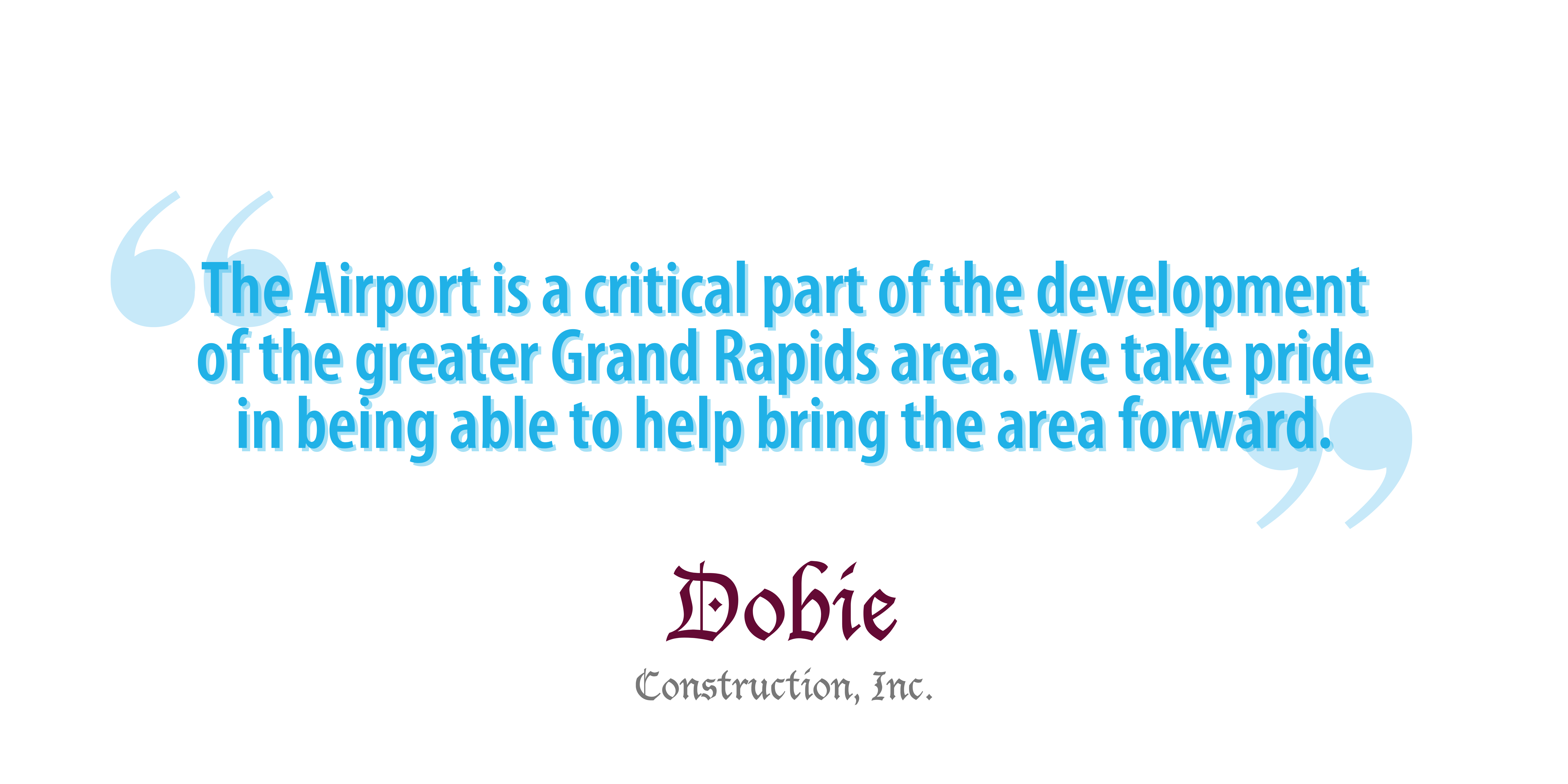 Q&A WITH DOBIE CONSTRUCTION, INC.
Please share with us a little bit about you and your company:
We are a woman-owned, family run business on the west side of Lansing specializing in general trades packages and carpentry installation.
Where is your company headquartered?
Our office is based out of Eagle, Michigan.
How is your company supporting the Concourse A expansion project?
Dobie Construction will be installing the stainless-steel column enclosures as well as the gate podiums.
What are some of the specialized skills that you and your team are most looking forward to bringing aboard this project?
We look forward to putting some of the final touches together that will help make this addition pop with our stainless installations, as well as installing the fine wood craftwork of our suppliers.
What's your favorite part of working on a project at the Airport?
The Airport is a critical part of the development of the greater Grand Rapids area. We take pride in being able to help bring the area forward.
What is one thing you want people to know about this newly expanded concourse once it opens to the public?
This space is and items within it are more than meets the eye. The installations are more than just decorative, they are also functional.
One fun fact about your company?
Dobie also worked on the ticket booth upgrades previously completed at the airport.